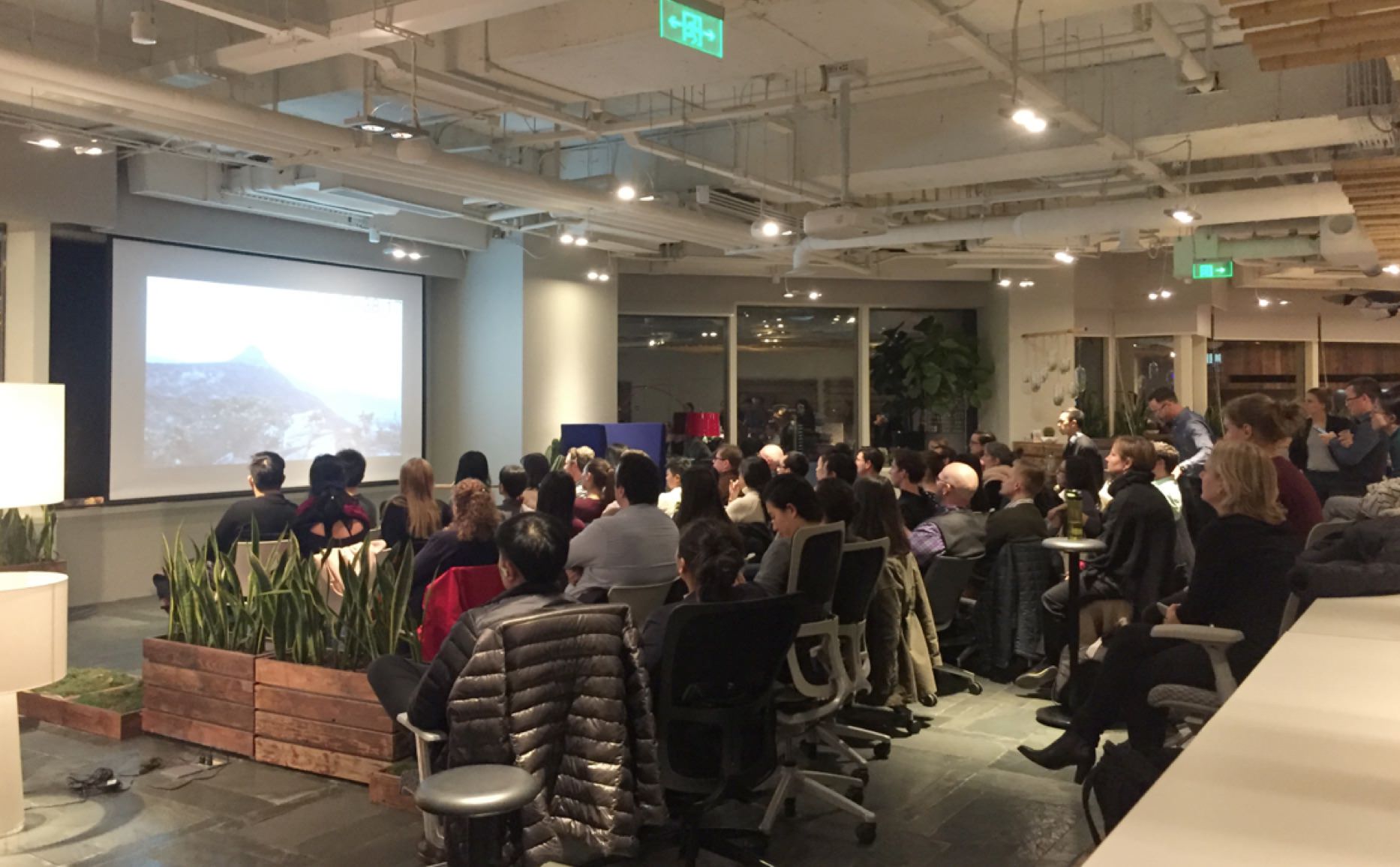 "The screening went fantastic. Almost 100 people. Subtitles worked great. People really appreciated the movie and have passed on their sincere thanks to you. Thank you for your support"-
Nitin Dani, Shanghai, China
"I could hold my promise and organized a screening for Renee Scheltema and her Movie, Normal Is Over! It was a blast: 120 people came to watch in Die Bäckerei Innsbruck this evening! Die Innsbrucker Grünen hosted the night and discussion." –
Daniela Hochmuth, Austria
Your film is excellent. I will be doing lots of social media promotions leading up to the event, so hopefully we'll help spread the word even beyond our community." –
Jamie Facciola, Founder, Repair Revolution
" There are many films out there, this one stands above the others for its systems-thinking and solutions approach."
–Jeremy Lent, Author & Elizabeth Ferguson, Founder Climate Compassion
"The root cause of all our economic troubles, the problem of rising climate chaos, species extinction, the poor getting poorer… has been hidden until now. This film takes a fresh look at that basic truth from an unexpected angle."
– Susan C. Strong, Founder, The Metaphor Project
Covid-19 notice
Due to the COVID-19 virus , many screenings are being transformed in online events.
We can share links to the film and help to host a public online webinar with Q & A.
For more information contact us 
here
Available in many languages
(English, Spanish, Chinese, Portuguese, German, French, Italian, Dutch and more)
Let the impact of "Normal Is Over" wash over you, and be inspired to share your experience with your Community, or Non-Profit organisation. As independent filmmakers, we rely on your support to keep producing great documentaries and making them available to the public.
Question and Answer Session:
If you would like to invite the Filmmaker/Producer, Renée Scheltema to your screening, please contact us